Weddings At The Coylumbridge Hotel
Plan your dream Highland wedding at the Coylumbridge Aviemore Hotel. Located in the heart in the Cairngorms National Park, in a 65-acre woodland estate, this Highland wedding venue boasts a stunning setting for your special day. Explore a variety of options for an indoor or outdoor wedding for up to 450 guests with our dedicated wedding team. Bespoke service and tailor-made dining menus ensure every moment of your wedding day is just as you imagined!
Coylumbridge Aviemore Hotel is also a fabulous honeymoon destination. Create lasting memories with outdoor adventures from skiing to rafting. Or simply take it easy and relax with a craft beer in the Wood Shed Bar and enjoy a romantic strolls alongside Scotland's stunning lochs and most picturesque destinations.
Contact our dedicated wedding coordinator today on 01479 813083 or Email weddings765@coylumbridgehotel.co.uk to start planning your wedding.
Everything You Need For Your Special Day
Accommodates up to 450 wedding guests
Scenic riverside ceremonies available
Elegant Cairngorm suite
Moveable stage and large dance floor
Wedding specialist
Licensed venue
Largest room: 550 sq m / 5,920 sq ft
175 guest bedrooms
Master of ceremonies
Menu tasting
Complimentary health club access
Complimentary wedding night stay for the couple
A Venue For Every Occasion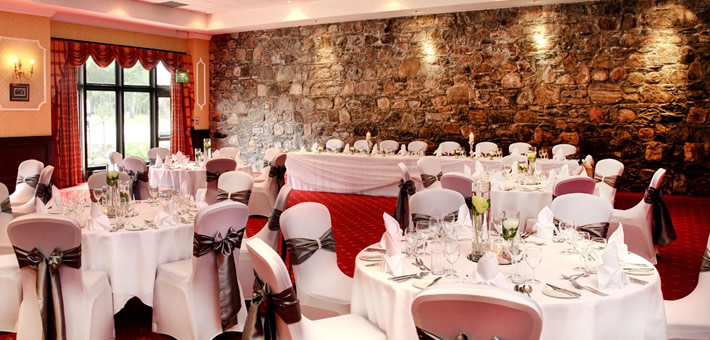 Cairngorm Suite
The Cairngorm Suite is the perfect destination for a grand celebration. With space for 600 guests, the suite can be sectioned into smaller rooms for weddings of varying sizes so that it is the right size for your reception. A large fitted dance floor and room for a stage offers plenty of options for entertainment. With a private bar, your guests are able to enjoy fabulous drinks service with choices including craft beer, cocktails, fine wines, local whisky, bubbly and many more. Our experienced catering team offer delicious menu choices and can even develop bespoke selections to suit your preferences and wedding theme.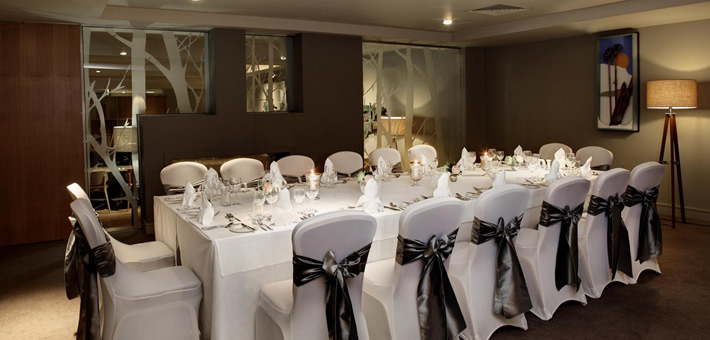 The Druie
The Druie offers the perfect backdrop and atmosphere for small receptions and seated dinners for up to 40 guests. The Druie Room offers undisputed elegance and ambiance, making it the ideal setting to celebrate your special day with your closest loved ones.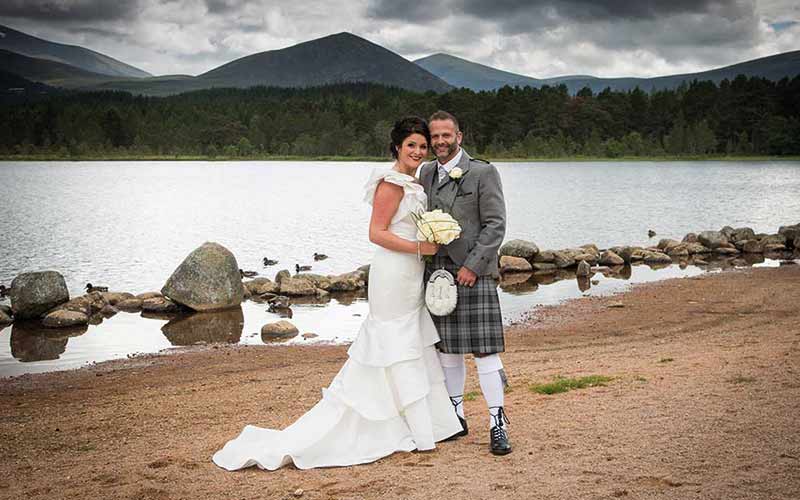 Outdoor Weddings
Host your wedding outdoors in a picturesque riverside ceremony (weather permitting) with the spectacular Cairngorms National Park as the backdrop. The breath-taking surroundings offer the perfect setting for your wedding photography.
Alternative options will be available if the weather does not to comply on your wedding day. 
Please be aware that emails will be sent from our parent company, Britannia Hotels, however they will only relate to the Coylumbridge Aviemore Hotel

OR CALL
0871 222 1095
Calls cost 13p a min plus network extras